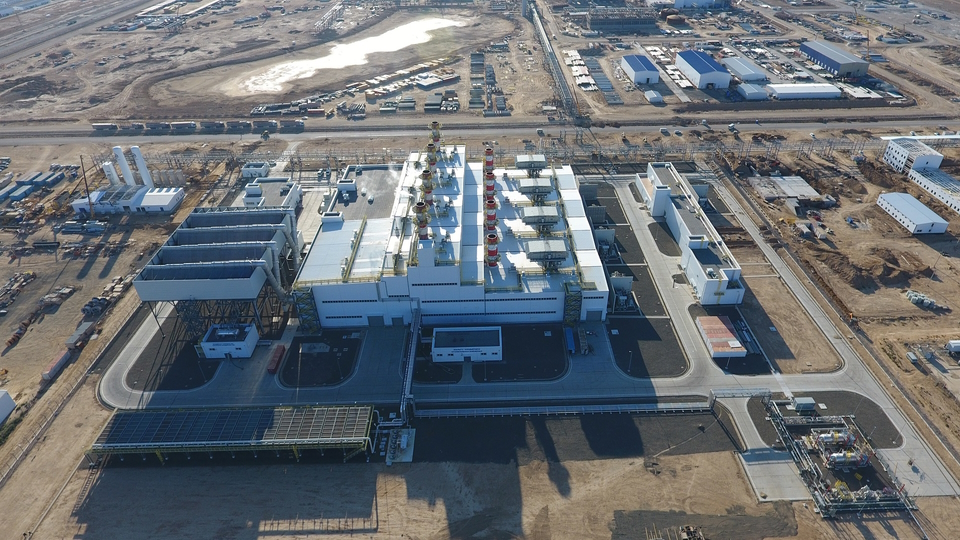 Doosan Enerbility recently signed a contract worth KRW 1.15 trillion which entails building a combined cycle power plant in Kazakhstan.
Doosan Enerbility announced that it had signed a contract with Turkistan LLP, a subsidiary of Kazakhstan's sovereign wealth fund Samruk-Kazyna, for constructing the "Turkistan Combined Cycle Power Plant." Doosan formed a consortium with Bazis, a local construction company, for the project bidding, resulting in a contract win worth approximately KRW 1.15 trillion for Doosan.
The 1,000MW power plant will be built in Shymkent, a major industrial region located in southern Kazakhstan. Being an EPC project, Doosan Enerbility will be taking on the overall process including the design to equipment supply, installation and commissioning process, all of which is to be completed by August 2026.
"The successful construction of the Karabatan Combined Cycle Power Plant in 2020, despite the challenges of the COVID-19 situation, helped us win the trust of our client, which in turn served as the foothold to win this project," said Yeonin Jung, President and COO of Doosan Enerbility. "We will do our utmost to ensure the successful execution of the Turkistan Combined Cycle Power Plant Project, to further solidify our position in the Kazakh power generation market."
Doosan Enerbility had together with Karabatan Utility Solutions (KUS), a subsidiary of Samruk-Kazyna, won the contract for the 310MW Karabatan Combined Cycle Power Plant in 2015, culminating in the successful construction in 2020. Doosan has been expanding its presence in the global market by successively winning several new build projects for combined cycle power plants in recent years, such as the Ukudu plant project in Guam in 2020 and the Jafurah project in Saudi Arabia in 2022.